This faith inspired tee is a 4 on a scale of 1-5 for the softest t shirts available.
A Next Level brand that features a loose but fit, flattering style which is easy to travel in. It fits true to size making it one of the easier brands to size correctly the first time.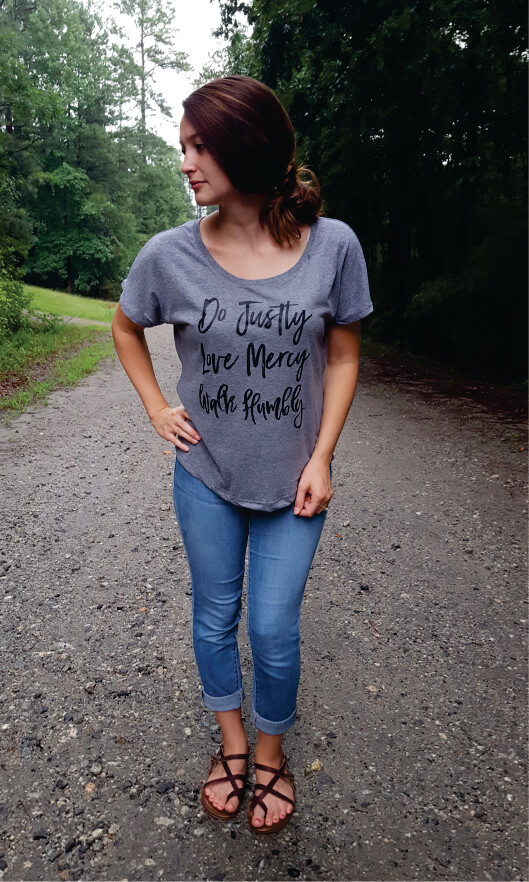 The custom print, Do Justly Love Mercy Walk Humbly is a vintage light print which means it won't fade, wear out, peel off, with regular wear and use.
We've been printing for 16 years and know when it's best to have a light hand verses a heavy hand in the printing process.
Head on over to the shop and check it out