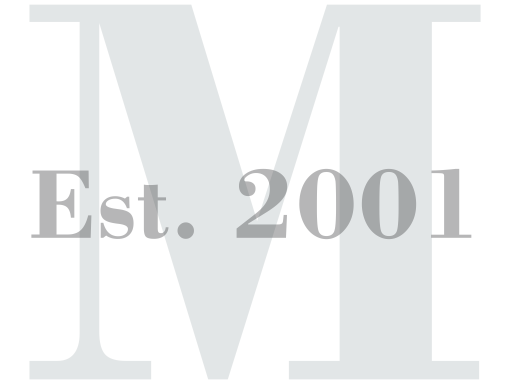 MAC Tees, Inc was established in 2001 after seeing a need in the market for someone who was willing to screen print small orders of t-shirts. Our main focus was small businesses with 1-5 employees, and other small groups that simply didn't need, or couldn't afford, the minimum order that most local print shops required.
Over the years, as we have grown, we have added decals, stickers, automotive decals, magnets, small signage, banners, custom gifts,  embroidery,and promotional products. We have expanded capacity to meet the needs of our growing customers, but our focus still remains on providing or finding the best deals for small businesses and groups.
We believe in communicating with our customers. While giant online print merchants are happy letting YOU do all the work, including designing your own shirts, with their limited selection of graphics, blindly picking your own apparel with no guidance (also from a limited selection), and allowing you to spend hundreds of dollars without ever speaking to a human being, we don't believe in doing business that way. We will work to find that perfect font or graphic, recommend the best blend or cut of apparel for your needs, and give you advice and tips from years of our own experience.

Hey, I'm Jason
Steve, my dad, was nearing retirement from the fire dept he worked for, and wanted something to "keep him busy." He had been using a table top screen printing press to make funny shirts for himself and some friends. When folks found out he could print shirts, he filled a few shirt orders as a favor, but he quickly realized it was something more than a hobby.
I was only a few years into my career with a local fire dept, and was looking for a part time job that was closer to home. When my dad, Steve, decided to open a shop, he asked me if I wanted to join him.
I was tired of working for other people part time (working on cars, painting houses, plumbing, and HVAC work,) I enthusiastically said "yes!" And thought, the world of entrepreneurship seemed pretty easy and rewarding. I was right about it being rewarding, but couldn't have been any more wrong about it being easy…
but
….A leap of faith….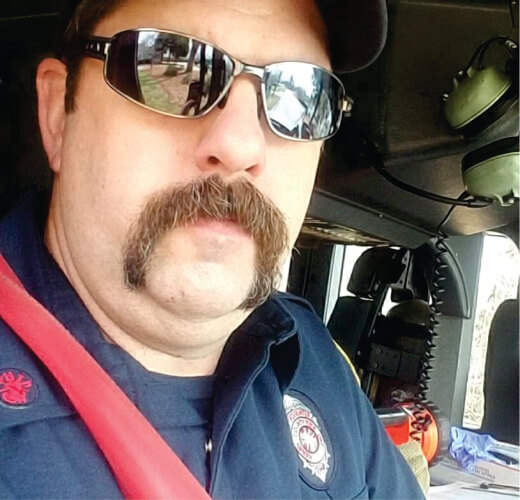 A few fun facts:
Hobbies: Scuba Diving, Hunting, Fishing, Camping, Hiking
Favorite T Shirt: Hanes 100% cotton tagless
Flipflops or Sneakers: Sneakers
Artic or Tropical: Tropical
Favorite Flower: Morning Glory (my wife's a gardener, I know plant things)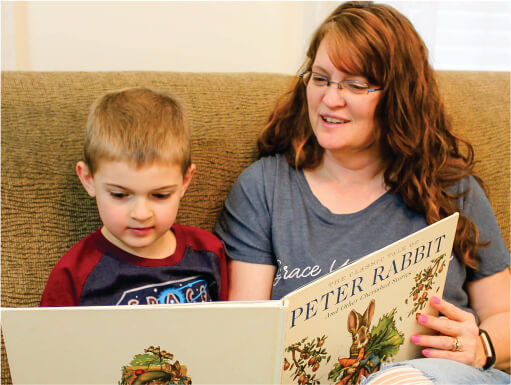 A few fun facts:
Hobbies: Scuba Diving, Reading, Camping, Hiking
Favorite T Shirt: Bella Tri-blends
Flipflops or Sneakers: Flipflops
Artic or Tropical: Tropical
Favorite Flower: Gardenia
Hey, I'm Christina
This internet & social media thing, connects us all in ways we can't imagine but, it has a way of disconnecting us as well. Let's fix that.
I'm Christina, mom to 4 and homeschool mom of 20+ years and counting. We graduated our "last" one a few years ago and just when we thought we were finished raising and homeschooling, we were blessed beyond measure with Jedidiah. Have you ever felt like, all the wisdom and lessons you learned parenting, you wanted to do it again? Or pass it along? We get the pleasure of taking all that wisdom and doing it all over! And let me tell ya, it's been loads more fun the second time around!
During this time I found myself having more time on my hands and I needed a creative outlet. Having access to colorful inks, screens, signs, tote bags, coffee mugs and other fun printing supplies, we decided to branch out to start our own online retail shop to offer these products to the public.
We design then choose only quality products and print what we know, to be the best products to go in our shop. We already have seasonal, and holiday releases planned, so be sure to come back often, or join our mailing list to be among the first to see new products. Those folks on our mailing list get special deals that never make it to the website too!
Thank you for stopping by!
With so many options out there, we are sincerely thankful for the opportunity to serve you!