There's still PLENTY of hot weather in store for Georgia, BUT, September is on the way. We will soon be in that transitional period when we leave the house in long sleeves and jeans, but strip down to short sleeves and shorts by mid day. Don't wait until the first cool morning to realize you need some warmer clothes.
For the month of August 2018, we are offering a late summer discount for those who plan ahead!! Get some fresh new short AND long sleeve tee's and be ready for fall.
Purchase 24 short sleeve t-shirts and get 6 long sleeve for free ($60 value).
WAIT! There's More!
For every 6 shorts sleeve t shirts (at $40.00) you'll get one long sleeve for free. You can add as many additional short sleeve packages as you like. For example, add an additional 60 short sleeve and get 10 long sleeve for free!!)
Yes, you may mix and match sizes and shirt colors however you wish, as long as the print color remains the same.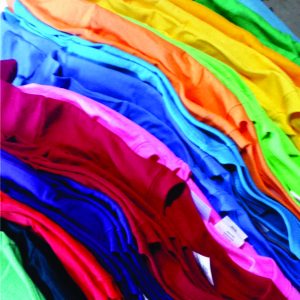 The Details:
Prices include: one color small front breast and large back print on light colored 100% cotton 5.3 oz short sleeve and 6.1 oz long sleeve t-shirts.
Prices are for S-XL sizes only, upcharges listed below:
2XL Short Sleeve +$1 Long Sleeve +$2
3XL Short Sleeve +$2 Long Sleeve +$3
Larger sizes may be available, ask about pricing and availability.
Let's get started on your branded shirts today!