June is going by fast and Father's Day is a week away already! The special, day of dad's is just one day of 365 to let them know, how we feel about everything they do for us. and how much we appreciate them.
I love working alongside Jason, watching him get creative with designs always makes me smile. He comes up with one-liners and has a way of twisting something to be, different and funny. Often reminding me of his dad and how he will say quirky things and little zingers, especially to the kids. And you'll get a little taste of that here…with some fun dad prints he's created.
For the dads who like to fish
And patiently taught you over-n-over to bait your own hook or tie those pesky little knots, hook a dad up (see what I did there) with a comfortable, fun fishing t shirt. that says, First I drink the coffee then I catch the fish. You can find it here in our shop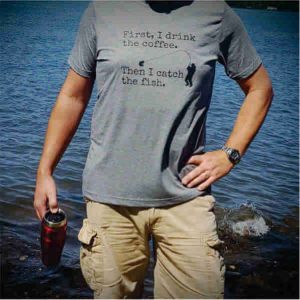 How about coffee in a unique mug?
You could stuff this colorful fish mug with fishing lures, his favorite candy, a pair of movie tickets or maybe some coffee from that local cafe ya'll have talked about trying.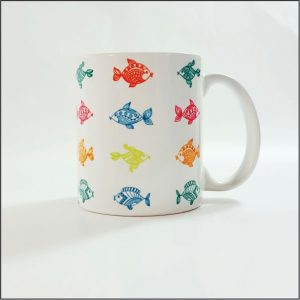 Up For A Little Adventure?
Is your Dad, Papa, Grandpa an adventurous type? Does he enjoy a little mountain hike every now and again? How about this Mountains Graphic Tee? it features the verse Matthew 17:20  "…..if you have faith the size of a mustard seed, you will say to this mountain, 'Move from here to there,' and it will move; and nothing will be impossible to you"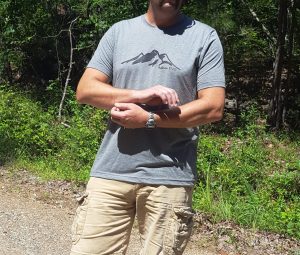 We couldn't end this without sharing a good Dad joke, ready?
How many golfers does it take to change a light bulb?
Give up?
4!!